Nuclearsoft ERP System Clients
We strive to solve various problems especially in trading, production and retail industries


[Trading Industry]
Nuclearsoft ERP help trading industry to establish a integrated company workflow, each procedure link up together to minimize human mistakes.


Integrate sales management and CRM into ERP system
Integrate supplier chain management into ERP system
Integrate warehousing mangement & accounting system into ERP system


All data is completely consistent in a integrated management system, in order to reduce delayed shipments with unknown reasons, reduce human resource, reduce goods arrangement error. Further, fully automated accounting journal function to reduce the workload and mistakes by accountants, variety of accounting statements or reports can be shown up immediately.
Including garment accessories, machinery etc..

[Manufacturing Industry]
Nuclearsoft ERP is based on sales, purchase, warehouse management, accounting system as foundation with production system together to form an integrated production platform.


Leading simple & professional production mode to fit it in different manufacturing production style.
Variety BOM management to suit for different production processes. All-in-one production planning such as MRP, MRP II, Production Scheduling, MPP etc.
Nuclearsoft TST technology is easy development tool which is for special requirements in different manufacturing processes to program their needs.


including toy,electronic,machinery etc..

[Retail Industry]
Nuclearsoft ERP System help retail industry to establish an internet platform (POS) interconnecting with differents nodes in different places.


Different places distributors and sales nodes can interconnect together with the ERP system to form a internet platform.
Integrate data together and synchronize each sales nodes by internet.


After data integrated, messages & news can be exchanged synchronously between different working areas to accelerate the cost effective and working efficiency.

Including leather products, garment, metal accessories, healthy food, hardware etc..
Solving some particular industries problems


[Electricity power] Intelligent cockpit
Nuclearsoft ERP System provides API to link up with OPC (open Platform communications), this technology help different hardwares such as batteries, devices, senors etc. to link up together with same data transmit standard, that means all different hardwares' data can be integrated and centralized control.


The status of machine clusters in different districts, even each machine's status can be gathered in control center.
Gather activities information from different officers who work in different districts to the control center.
Information of different devices can be gathered in control center such as attendance device, each testing hardware, camera and etc..


After data integrated, different working areas accelerate working efficiency.

Including Machine manufacturer, electricity power company
Nuclearsoft ERP System
Provided successful solutions to variance industries
Over a decade of implementation experience in providing best business solutions
Button manufacturer:
It is troublesome to add new product records as the buttons are in diversified styles but have common attributes.
The addition of products is simplified by quickly creating a "Product generator" especially for the button industry using our TST Technology.


Prevent users from entering the wrong product ID code.
Furniture trading company:
Products are sold in suites as per the sales orders but are delivered from the warehouse as accessories. As a result, it is impossible to conduct unified management of products and stocks during the sales process, thus causing inconsistency and inconvenience in management.
We use the TST technology in combination with the product BOM to configure the automatically calculated based on the number of suites on the sales orders.


Reduce the BOM calculation repeatly.
Gift manufacturer:
Remunerations are difficult to calculate since they are constantly changing and it is necessary to take into account different piece work rates, attendance records and positions / job level.
With our TST technology, we can set a variety of flexible equations, which can be modified at any time, thus making the salary calculation quick and accurate.


Reduce the workload of calculating salary monthly.
Mould factory:
There is often "queue jumping" in production scheduling. And the completion times are compromised due to changes in workers, models, styles, raw materials are sales volumes. A common ERP does not support modifications due to corporate needs at different times and is there fore unsustainable.
By our TST is used, combined with the unique production process of the mould factory, to customise the equation for "production scheduling projection", in order to allow modification by the user.


Reduce the mistakes of handling "queue jumping" orders.
More ..
Nuclearsoft Partial Clients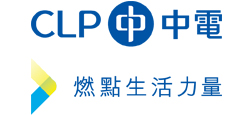 CLP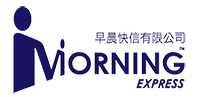 Morning Express

Topco

HK Electric

UTOPIA

Many

Ampower

TAIKONAUT

Lup Shun

Banana Wifi
We hope to cooperate with your company sincerely!
Contact us!